all titles

croatian titles

english titles
publication consists of curatorial texts and a catalogue of two exhibitions of the festival which took place from 23⁄11—19⁄12⁄2021 in Zagreb and Split.
publication consists of a theoretical reader and an exhibition catalogue. The reader brings forward texts of relevant philosophers and theoreticians dealing with machine ecology.
Accompanying publication of the 5th edition of Device_art festival presents artists working with the device as an artistic medium, with emphasis on sound art.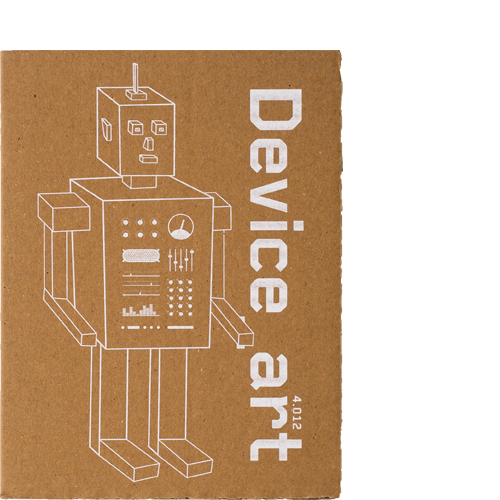 Publication accompanying the 4th edition of Device_art festival. Contains essays contextualising art scenes dealing with the field of art and technology, with an emphasis on the robotics in contemporary art.
Publication accompanying the third edition of the Device_art Festival and presents authors who use devices as artistic medium. also contains essays of founders and theorists of Japanese Device art project.
Publication accompanying the second Device_art Festival includes exhibition and performances catalogue of American, Slovenian, Serbian and Croatian artists working in the field of device technology, machines and robotic art.
7 book bundle ⁄ device_art is an international festival dealing with technological devices, machines and robotics in contemporary art.