all titles

croatian titles

english titles
The Touch Me 2020 publication features curatorial texts and a catalogue of two international exhibitions, as well as the festival's film and performance programme.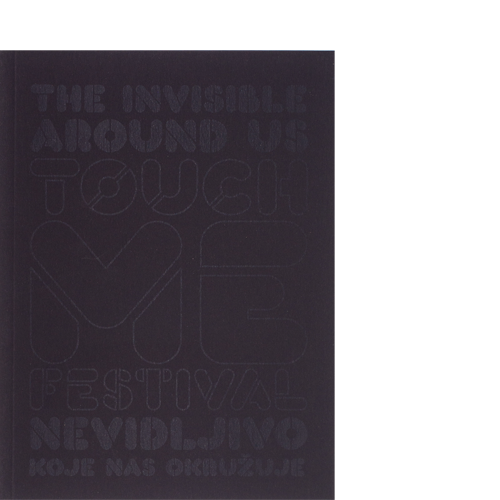 publication from 2017 on the topic of invisible natural phenomena consists of introduction texts from festivals' guest curator Mónica Bello and physicist from ⁄CERN⁄ Michael Doser.
publication presents international authors dealing with the topic of energy which have been presented in the festival exhibition, performances, film and workshops.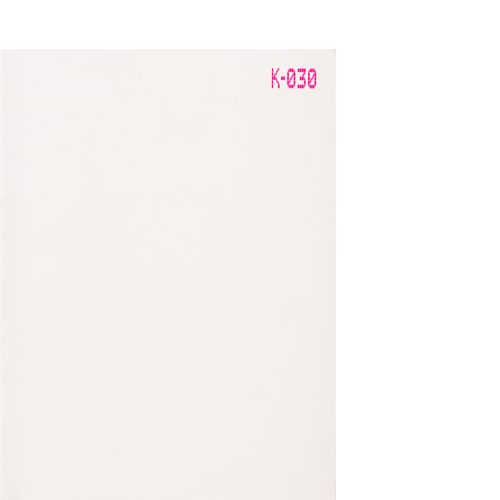 Publication includes exhibition catalogue of international authors working in arts and science field, and a reader of essays on the theme of happiness, pleasure and hedonism.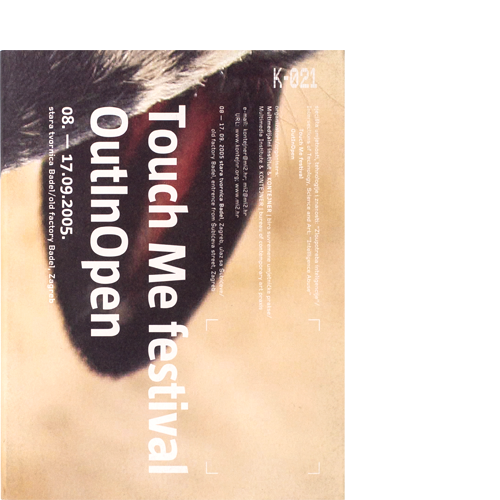 accompanying publication of the first international Touch Me Festival from 2005, presenting contemporary art production at the intersection of science and technology and on the topic of abuse of information…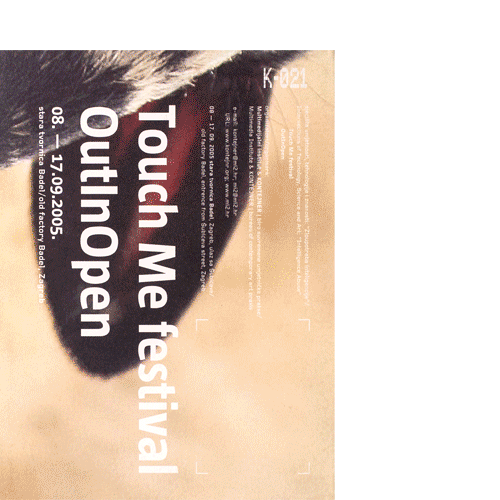 6 book bundle ⁄ touch me festival deals with interconnections between art and science through themes that inspire contemporary artists and scientists in the field of biology, chemistry, physics, mathematics.